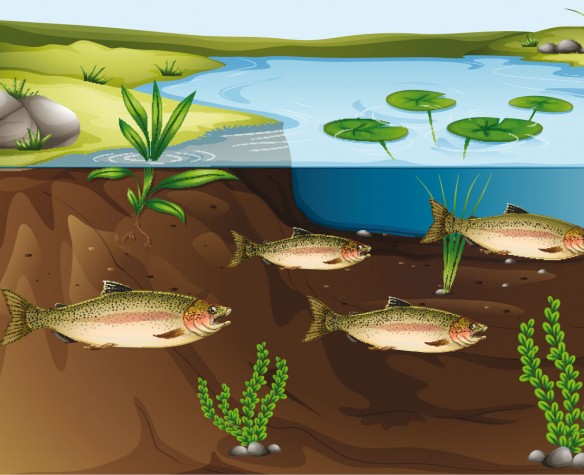 Nitrogen Cycle
The nitrogen cycle is a biogeochemical cycle which depicts the series of changes affecting different forms of nitrogen (nitrogen gas, nitrate, nitrite, ammonia, organic nitrogen (proteins).
In an aquarium, fish excrement and uneaten food are the main sources of ammonia, which is extremely toxic. The nitrogen cycle in tropical fish aquariums is the transformative process to which ammonia is subjected in order to be ultimately transformed into considerably less toxic nitrates.
From the nitrogen cycle has become established, the aquarium is considered balanced: this means that no more ammonia or nitrites are present. This balance is dependent on the presence of bacteria in the aquarium: hence, all of the water in the aquarium must never be changed in one go, as this could completely disrupt the balance.