Dog Perfumes
Delightful new scents!
The Francodex Perfume range has had a makeover!
The 4 existing products have been replaced by 5 new references.
Intended for puppies, the Baby Dog perfume formula is free from colouring agents.
The 5 scents, designed by our formulation expert, are available in luxurious 50 mL bottles decorated with silver designs.
The evocative names reflect each scent: "Baby Dog", "Gourmandise", "City", "Charmant" and "Mistinguette".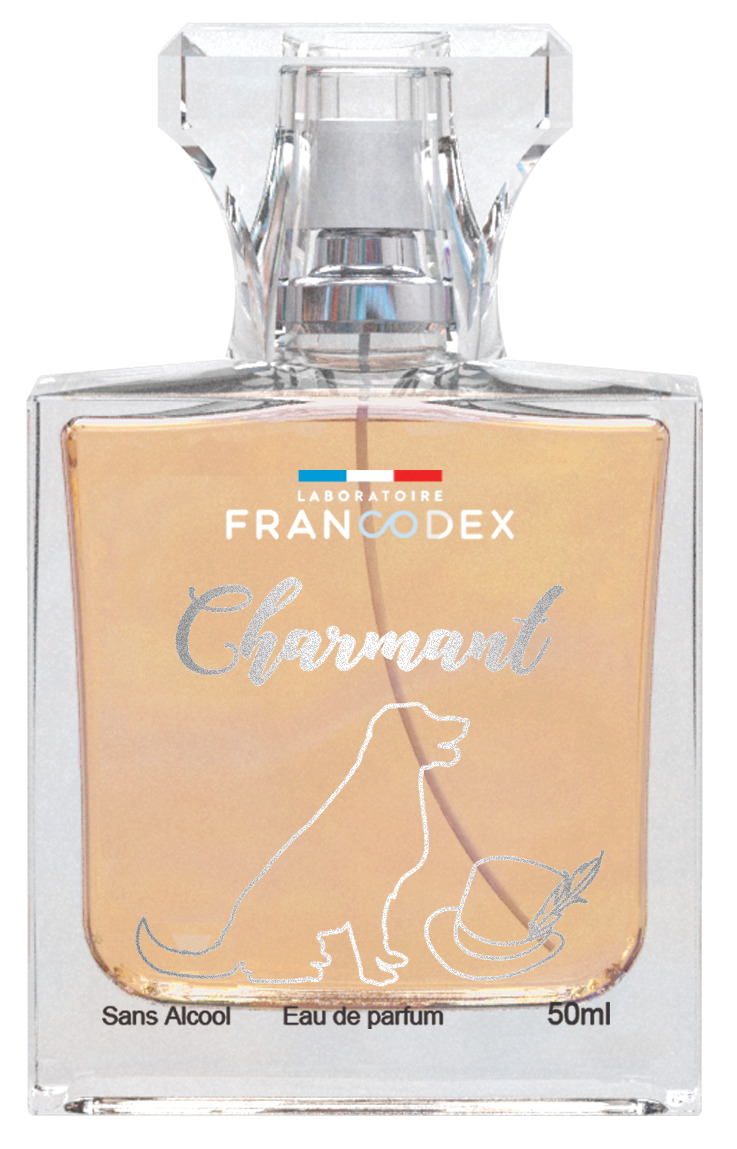 0% ALCOHOL
These new dog perfumes are alcohol-free and gentle on your dog's sensitive skin.