"We are looking straight ahead and are committed to helping build a better future for animal health and welfare"
Emmanuel Huret - PRODUCTION DIRECTOR
An ambitious goal structured around 3 core themes.
1°) Guarantee the excellence of our products, their effectiveness in terms of animal health, their utility and sustainability in keeping with animal welfare and safety.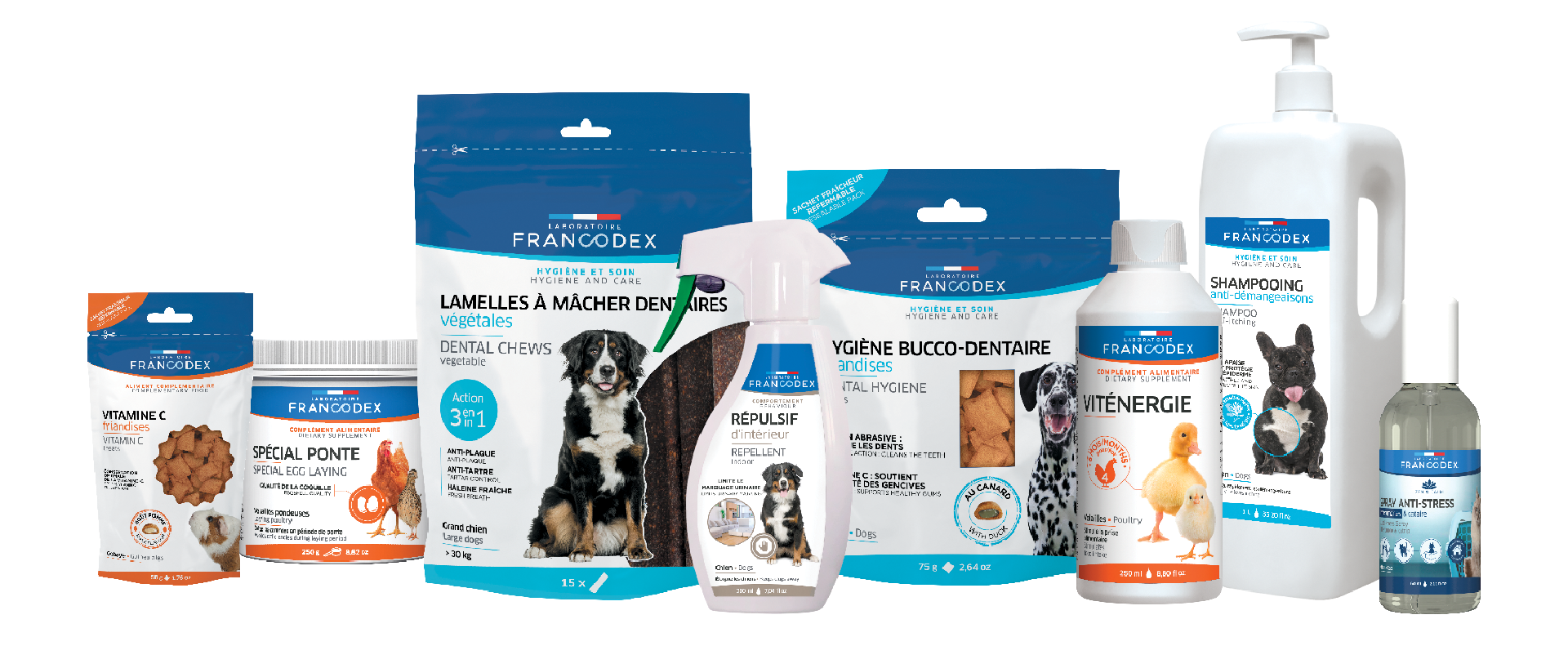 2°) Ensure that all families can provide the best living conditions for their pets in a conscious and responsible manner. We effectively believe that our role does not end at the design and development of high quality products, but goes even further.
Our role is also to provide families with support and information, to allow them to live with their pets in complete serenity and safety.
3°) Take practical action in our commitment to a society with greater solidarity for animals on a global level;


OUR STRICT AND RIGOROUS QUALITY APPROACH.


We select certified and fully traceable raw materials and ingredients, in keeping with regulatory requirements.
VETERINARY
SUPERVISION


All
Laboratoire Francodex formulas
are validated
by our veterinary surgeons.
PRODUCTS SUITABLE
FOR ALL ANIMALS

We offer formats
suited to each animal,
for guaranteed comfort,
pleasure and safety.
GUIDANCE AND
ADVICE

We provide
advice and detailed
product data sheets
to inform families
A STRONG COMMITMENT
FOR ANIMALS

In order to take up the challenges of animal welfare, we jointly created the 1% For Animals label with the YouCare association. Francodex donates 1% of its sales to the association to fund actions for promoting biodiversity and the protection of mistreated or abandoned pets.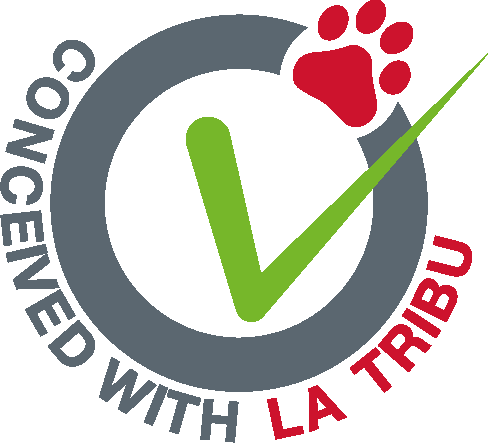 The ZOLUX Group CLAN is a community of pet owners who take part in creating products with our research department.

Because pet owners know their pets better than we do, we listen to them and draw inspiration from their suggestions and ideas.
The goal is to design products that meet the expectations, needs and requirements of consumers and families as closely as possible.
Our Clan testers have genuine authority in terms of decision-making. We seek their input at every stage of product design: taste, texture, format, type of ingredients, product name…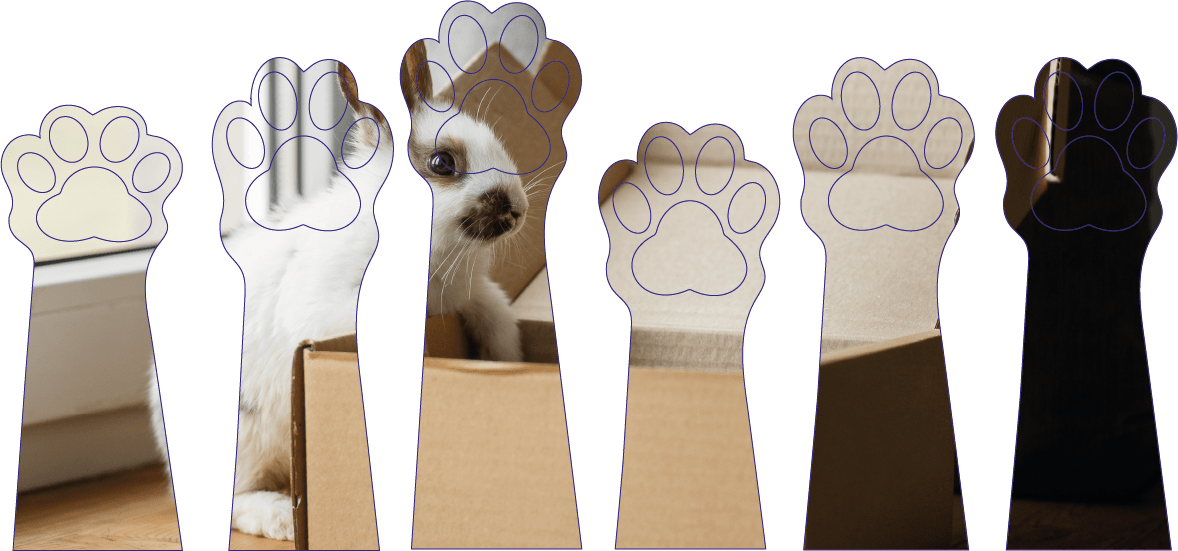 ZOLUX GROUP CLAN, TODAY IS THE DAY
2535 qualified testers
More than 500 committed participants
Input from the Clan requested approximately ten times a year.
DISCOVER OUR OTHER CSR COMMITMENTS